Why import and use US?
Good question this can be answered in many ways most reasons are costs why pay in some circumstances up to $15,000 more for a car then you should. Maybe the wait is worth $15,000
8 weeks is not a long time so as you can see the savings I can save you will be well worth the wait.
With Direct Imported Auto Brokers you know your dealing with the best possible buyers in Japan as we know the buyers on first hand basis and they know what we expect to purchase and that is a good quality used performance car. Not one that has been round the auctions for months that are in average condition that have been fixed up, had big smashes or had Speedo hair cuts we don't just want to buy you the cheapest car we make can make the most profit on as this is not how we operate car price to us does not make any difference to use as we work on a flat fee.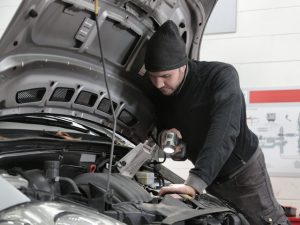 Paperwork? Who wants to do it, what do you have to do, where do I get this from, what is this, customs, these are many answers you need to know and more. With Direct Imported Auto Brokers you don't need to know these answers we guide you in the and in most circumstances make all the necessary steps for you so you don't have to worry about anything. So you see this is easy and is why you should import yourself and use Direct Imported Auto Brokers as we make every effort to make this a seamless and easy process for you.
Can you do this by yourself? YES but can you trust the company in Japan to give you an accurate description? How would you know? This is on the mind of every person who has done it themselves. On many occasions I have watched people do this and to hear there disappointment later. Reasons are plain and simple 1 car sale to 1 person no repeat business we will never hear from this person again lets sell him the car down the back corner nobody wants to buy. Yes this is sometimes true. For the sake of paying us to find you your car we can save you a lot of money and hassle. The companies we deal with depend on us to continually buy cars from them to survive so do you think they would send us the car down the back that nobody wants? NO.
Some of the reasons are plain and simple some are not there are lots of little things involved in importing goods from other countries that only people in the business know. With this in mind take into account that you will always get the best possible service and advice from a company that you can depend on to get you the right car 1st time every time.
We at Direct Imported Auto Brokers have gained a reputation to supply and deliver the best possible vehicles to your budget and in return know you will pass on our great service information to those wanting to find that that great imported performance vehicle with a company you know that can deliver every time
We at Direct Imported Auto Brokers rely on you to give good recommendations for our future sales so when we have done you a really good deal like we always do don't hesitate to tell all your friends and family.
I can write many more things to consider but I don't want to make this to long for you to read so I have just covered the most important facts and things for you to make a decision in the right direction and may that hopefully be with Direct Imported Auto Brokers.